Frontdesk

Stay where you want.
​​​​​​​
Frontdesk is a digital platform that offers trusted travelers exactly the stay they want – their kind of place, in their kind of neighborhood, with a professional hosting experience. Frontdesk properties are located in spots where travelers can experience what it's like to live, work and play in the city. They offer comfort and convenience, including responsive hosts and an easy-to-use, mobile-optimized booking process.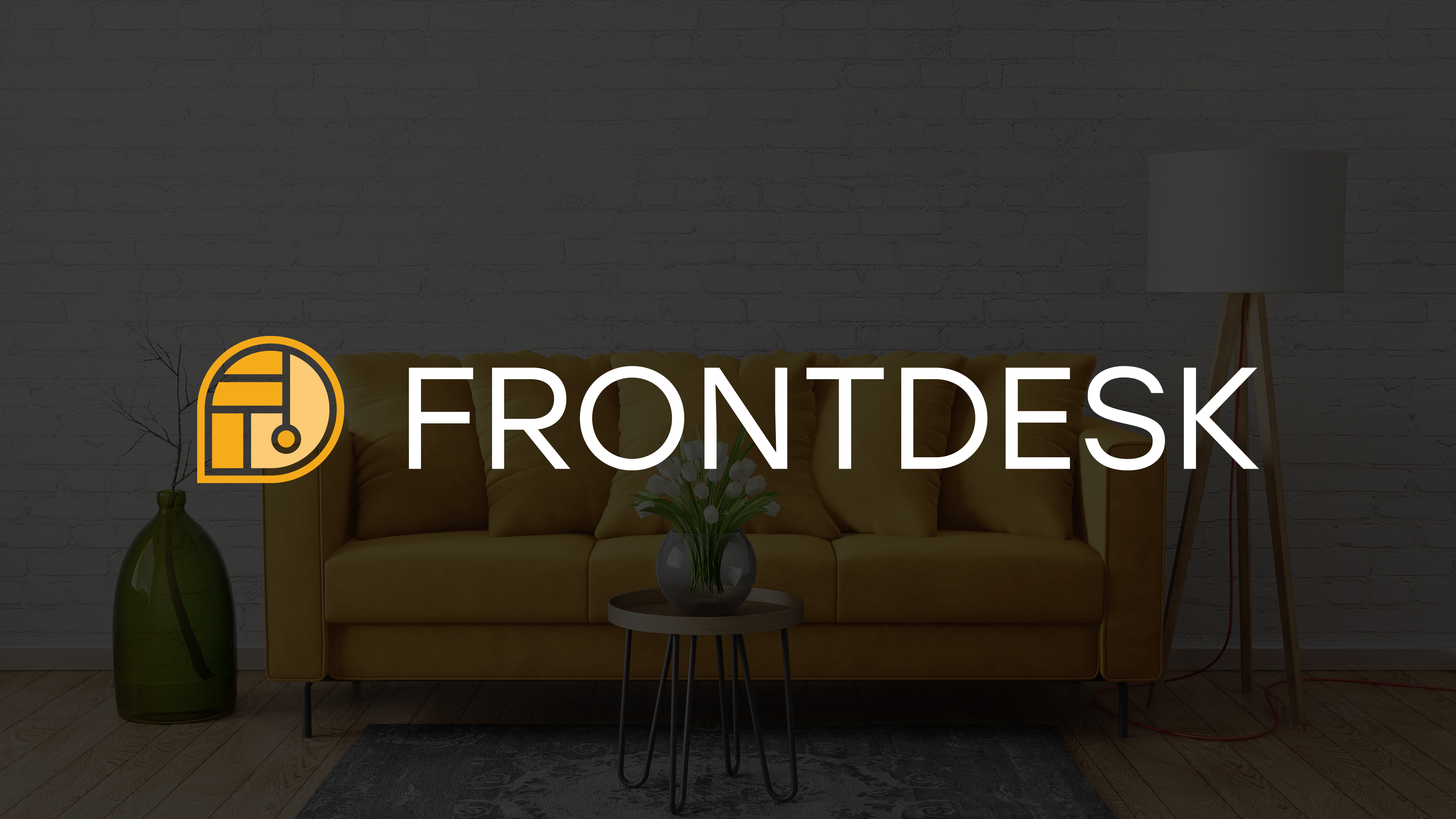 Born from co-founder Kyle's relatable experience of hotel boredom vs. Airbnb roulette, we transformed the core language into relatable terms: From "the next generation of corporate travel" –– to –– "Stay where you want."
Visual symbolism in the logo shows an aerial view of a city neighborhood, representing Frontdesk's care in watching over their clients in helping to identify the best neighborhoods. The gold color signifies happiness and travel. It also represents Frontdesk's presence day or night. Whether travellers are soaking up the sun or glowing in the city lights, Frontdesk is there to help guests enjoy their stay.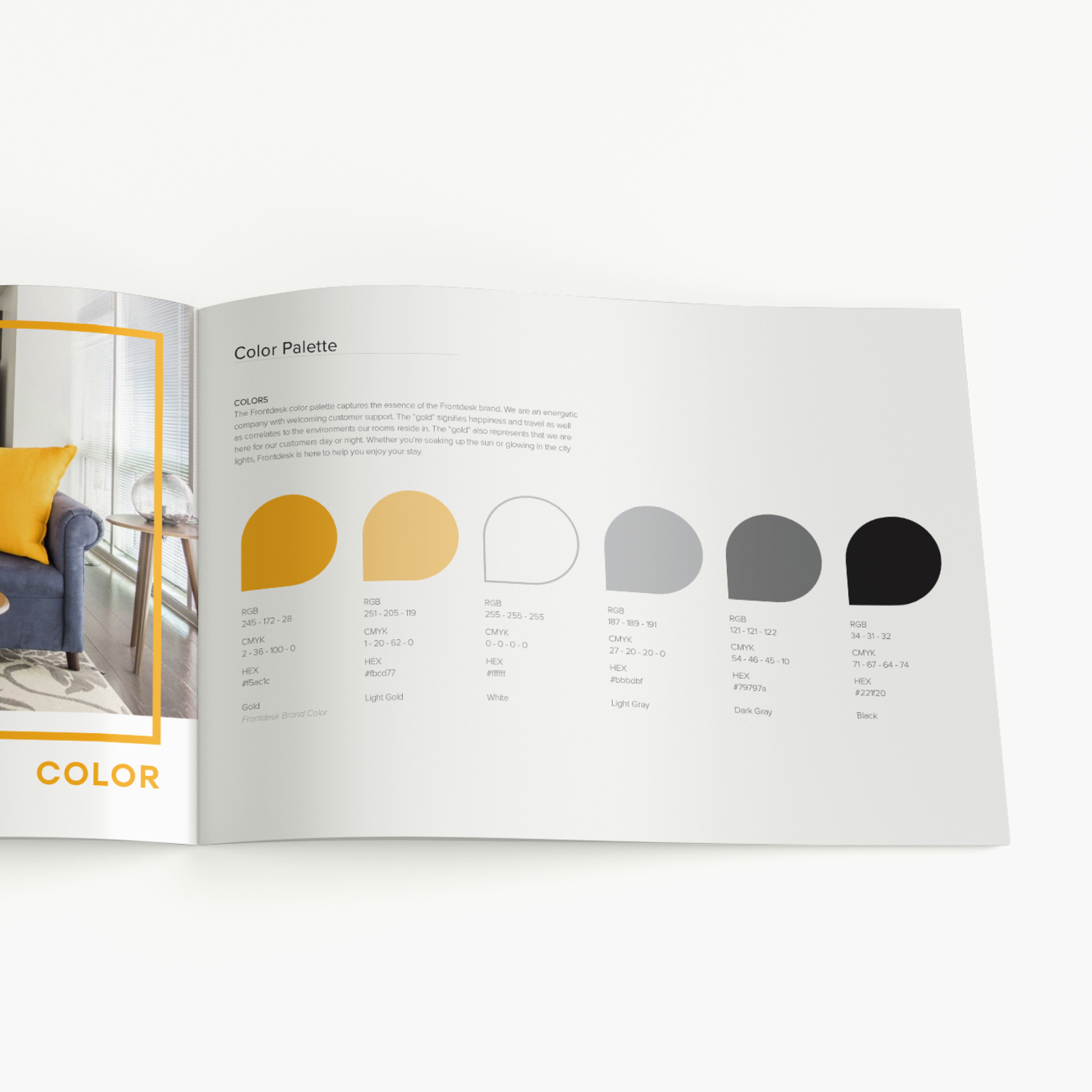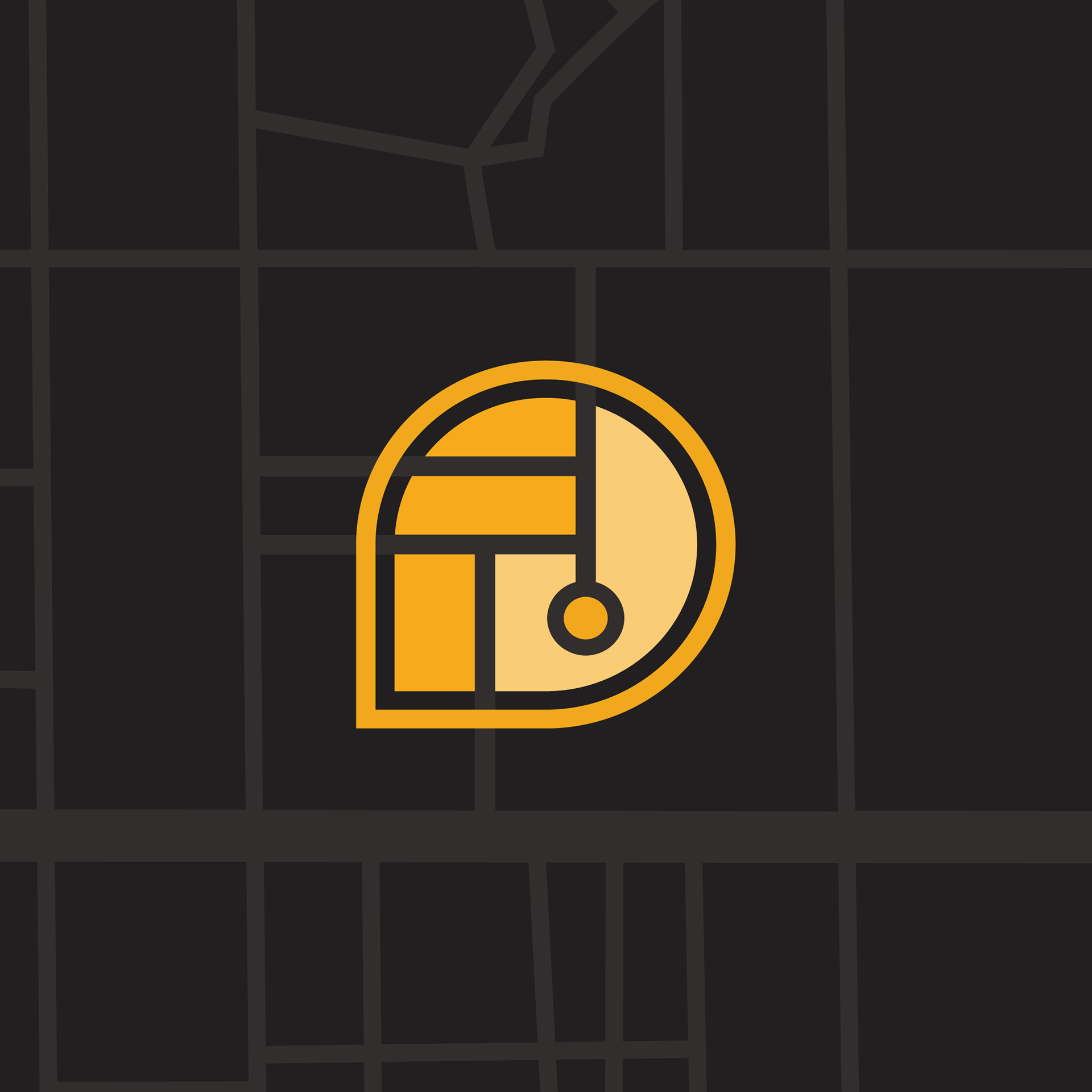 This high-tech, high-growth company finally has a brand that can grow and evolve with it. Just in time, as growth is 500% year over year.